Westward Ho! Schedule of Stops on the Westward leg of Cross Country Voyage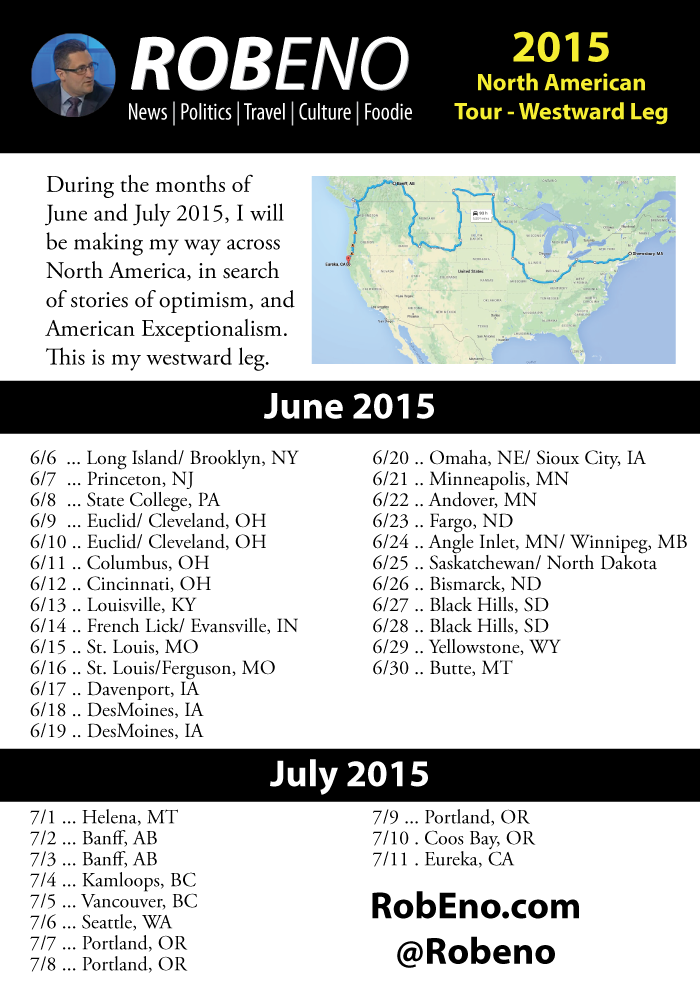 Tomorrow morning, June 6, 2015, I begin my cross country trip.  Many RobEno.com readers have asked for the schedule of the trip.  So I've provided it above.
If you are in any of these areas please tweet to me @robeno, and I will try and meet up with you.  Especially if you know anyone that should be interviewed for my American Exceptionalism project.
Check back often for updates from the road.