Relationship Expert Neely Steinberg Talks 'Dad Bod' craze
The internet has been filled lately with stories about the so-called "dad bod" craze.  In short, women have finally admitted they like a little curve on their men.
The youth of America have been whispering about something they call the "dad bod" for years, trading definitions on Urban Dictionary and presenting photographic evidence on Total Frat Move. But it wasn't until last month—when 19-year-old Clemson University sophomore Mackenzie Pearson published the explanatory essay "Why Girls Love The Dad Bod" on the college-focused
"In case you haven't noticed lately, girls are all about that dad bod," Pearson wrote. "The dad bod is a nice balance between a beer gut and working out. The dad bod says, 'I go to the gym occasionally, but I also drink heavily on the weekends and enjoy eating eight slices of pizza at a time.' "
As someone who was formerly morbidly obese, and now in a mid-step with a perfect "dad bod" I wanted to get an expert's opinion on the craze, and whether or not guys like me are the pinnacle of maleness.  So I called my favorite relationship expert Neely Steinberg of TheLoveTrep.com.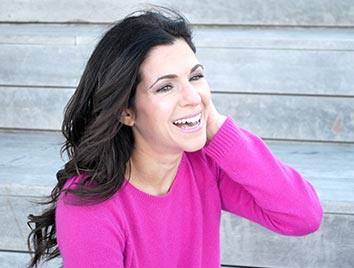 Neely joined me on Boston Herald Radio's Morning Meeting to talk the 'dad bod' and relationships in the modern age in general.  She admitted she though I was pulling her leg about the "dad-bod" craze until she started looking it up on the internet.
Steinberg related that she often tells her clients, mostly female, that they need to look beyond the 9's and 10's of the world to find true love.  She said, "if you want to date a 10 you need to be a 10 yourself," except in those rare cases where you are a man with a lot of money.
Steinberg puts a great deal of stock in making sure you have a deep friendship first, that you are compatible, and that love follows.  She counsels her clients to think of finding love in an entrepreneurial way and to put as much effort into finding your true love as you would starting a business. We talked extensively about her philosophy in the interview.
Take a listen, and tell me what you think of the "dad bod" craze.