Forget a speeding crackdown it's time to raise the speedlimits
You may have seen the stories coming across your social media streams, the six states of New England are initiating a coordinated speeding crackdown this weekend. The problem isn't speeding, it is artificially low speed limits that are a remnant of the 1970s. It is time to raise them.
Maine, under the leadership of Paul Lepage, was the first state east of the Mississippi River to increase it's speed limit to 75 MPH on some stretches of highway a few years ago. The speed limit is also 70 MPH just about anywhere but Portland, and Bangor.
NH raised its limit north of Concord on Route 93 to 70 mph recently and has had bills to do the same on Routes 89 and 101.
Massachusetts is one of only 12 state's with a 65 MPH or lower maximum speed limit as the figure below from Wikimedia Commons shows.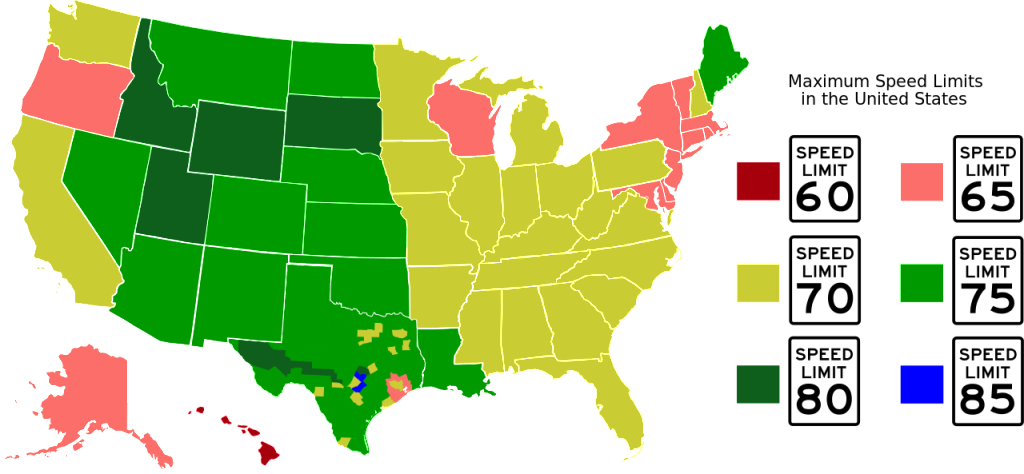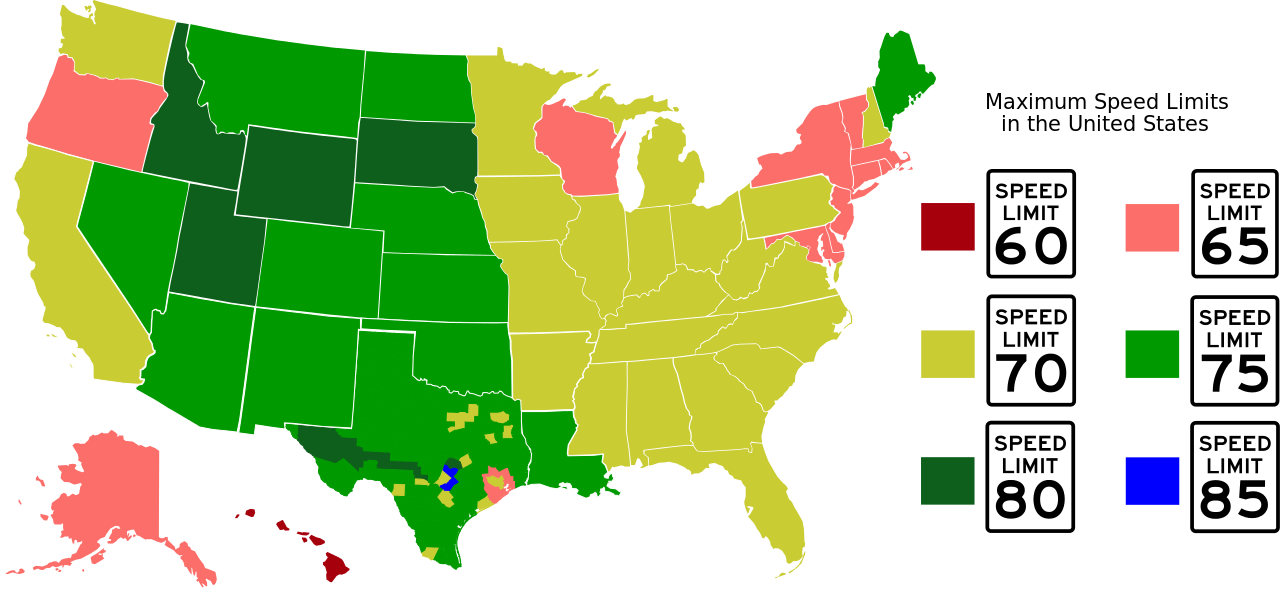 In Massachusetts there are plenty of spots where the de facto limit is over 65. In those spots the limit should be raised. Here's some suggestions, what are yours?
Route 3 N from Burlington to Nashua is a 55 MPH speedlimit. This should be raised to 70 MPH except the Lowell Stretch which should be 60 MPH.
Route 495, the entire length, except Lowell and Lawrence stretches should be 70 MPH.
Route 95 North and South of 128 should be 70 mph
Route 3 South, and Route 24 South should be 70 mph
The Massachusetts Turnpike should be 70 mph west of 128 and 75 mph west of 495
Route 2, the divided highway portions should be 65 MPH at a minimum.
The maximum speeds on state route should be up to 60 MPH in certain circumstances.
Massachusetts would join the vast majority of the rest of the country by doing so. Including two other New England States.